Install The Right Furnace For Your Home!
If you are in need of a new heating system for your home or business, then you may be considering a gas furnace or a forced air furnace. Fairview Heating & Air Conditioning has been installing home furnaces since 1988, so we are the furnace experts of the Oakley CA region.
There are several different types of furnaces to consider:
Gas Furnace.

Electric Furnace.

Central Warm Air Furnace.

Steam or Hot Water System.
Our licensed and insured technicians can explain how each of these furnaces work, the benefits of each and they can make recommendations based on the unique heating needs of your home or business.
Call 925-625-4963 today for a free no obligation consultation!
Maintain Your Heating System
You get more out of your heating system or furnace by keeping it in optimal shape! Fortunately, we have a way for you to do just that.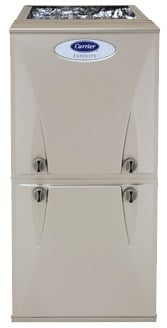 Consider a Newer, More Efficient Furnace
Though furnaces have been around for quite a few years, newer furnaces are much more efficient than older models. What improvements make the new furnaces more efficient?
Characteristics include:
Electronic ignition instead of a pilot light.

Less fuel consumption than older models.

Produce less pollution than older models.
When you replace your old, outdated furnace with a newer, more efficient model, you can expect to see a significant decrease – possibly as much as 50% – in your heating bills!
Contact us today to talk to us about upgrading your furnace.
Furnace Filters
The air you breath in your home is really only as good as the filters that it is passing through. At Fairview, we can get you high-quality furnace filters and make sure that you have them changed with the frequency that they should be changed.
The Fairview Advantage
When you choose Fairview Heating & Air Conditioning for your home furnace, you benefit from the experience and expertise of our licensed and insured technicians.
We will provide you with the information you need to make your heating decision, a highly efficient furnace for a reasonable price, and a prompt and professional installation. We can even help you get financing for your job!