Heating & Air Conditioning Services Experts
We are Central California's heating and air conditioning service experts. That is an important responsibility because heating and air conditioning systems are vital to the everyday function of your business. This equipment not only provides shelter in times of extreme temperature but also regulates the climate on a smaller scale every single day.
With something that's depended upon so heavily, you need a service company that has the knowledge and experience to make sure it's always working to the best of its ability. Fairview Heating & Air Conditioning provides the highest quality controlled climate services.
Call 925-625-4963 today to schedule your service!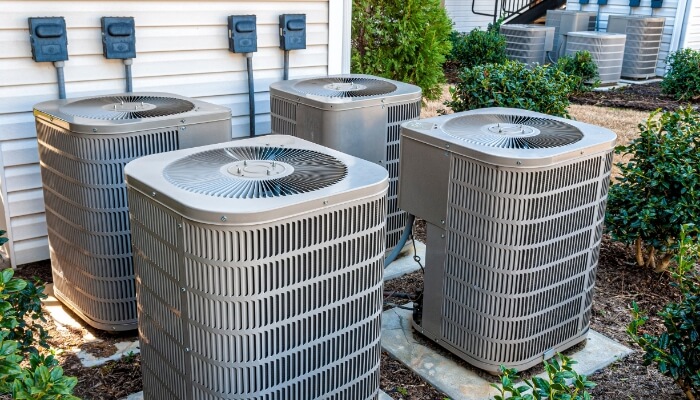 Oakley CA's Trusted AC Repair Company
If your AC unit is running great one second and then sending out hot air the next, it's time to call Fairview!
We will inspect, diagnose and repair your air conditioner, and we'll do it at a fair price. Furthermore, we pride ourselves on doing it right the first time, so we don't take up any more of your day than we need to. We know that you're busy, so it's an honor to be your choice for residential HVAC system repair.
New Air Conditioner Installation In Oakley, CA
If your air conditioning unit has seen better days, it might be time to stop throwing money at repairs.
Upgrading to a new unit comes with significant benefits. You are practically guaranteed a more energy efficient machine, which will save you money. There are also rebates and other financial incentives, too! Fairview can install your new residential AC unit quickly and at a great price. We have a wide selection of models to choose from and we even carry systems made right here in the USA.
Commercial HVAC and Heating Service and Installation Central California
Full system replacement doesn't always have to be your only option. Oftentimes, a unit's performance can be improved greatly by repair service.
The technicians at Fairview Heating & Air Conditioning have the information and skills you need to make sure your system is restored to peak performance, even in an emergency.
Call Fairview if you experience:
Abnormal sounds or odors coming from equipment

Inconsistent temperatures & thermostat issues

Unexplained energy costs

Unresponsive equipment
We have been serving this area since 1988. Let us show you why we've been so successful!
New Commercial HVAC Installations In Contra Costa
While repairs and maintenance are a proven way to extend the life of your system, there come times when those aren't always options. You may need a new or replacement system if:
Your system is over ten years old

There have been multiple repairs and modifications to your system

There's been a noticeable decline in your unit's effectiveness
When you need to install or replace your heating & cooling equipment, Fairview can configure a new system to your home's unique setup to provide maximum efficiency and system life.
Central California's HVAC Maintenance Professionals
When left unattended over long periods of time, heating & cooling systems can deteriorate to the point that they no longer function efficiently. In turn, this costs the owner time, comfort and money without them even realizing it. By investing in our plan for routine preventive maintenance for your system with Fairview, you're giving yourself the benefit of:
Lower repair costs & frequency

Increased energy efficiency & utility savings.

Extended equipment lifespan.

Equipment warranty compliance.

A safe, comfortable & healthy home or business all year long.
Amana

American Standard

Bryant

Carrier

Goodman

Lennox

Rheem

Ruud

Trane

Westinghouse

York

... and more!