5-Star Indoor Air Quality Services
Did you know that, according to the Environmental Protection Agency, the indoor air in our homes can be up to 100 times more polluted than outdoor air? While we all want our homes and businesses to be airtight to maximize energy efficiency, this reduces ventilation and has a negative effect on air quality.
Fairview Heating & Air Conditioning can make sure your breathable air is clean!
Some of the most common problems we see with indoor air quality include unhealthy levels of:
Dust.

Gases or Chemicals.

Molds or Bacterias.

Inadequate Humidity.
We offer a variety of indoor air quality solutions to meet your needs!
Call 925-625-4963 today to improve the quality of the air you breath!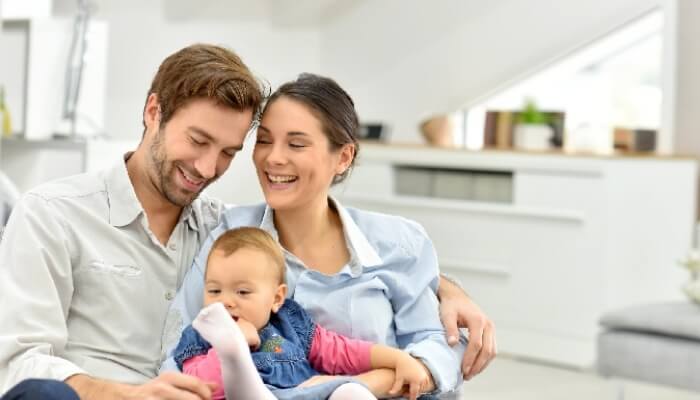 Whole-House Air Purification
Your home heating and air conditioning units are responsible for nearly half of the air you breathe. When dust, pollutants and allergens come through the system, they also go directly into your lungs. Fairview offers air purification service and installation, as well as retail air purifiers and central AC cleaning services to help you breathe easy.
Electronic Air Cleaner Installation
Studies show that electronic air cleaners operate at 98% efficiency and are excellent for removing fine particles from the air.
Air Scrubbers
Whether you choose an external, filter-based air scrubber, or an internal unit that uses ions to neutralize pollutants, these units have skyrocketed in popularity over the last few years!
Call [phone_link] today to learn how an air scrubber can improve your residential or commercial space!
New UV Air Cleaners
When installed properly, ultraviolet light air cleaners can significantly reduce the pollution any climate system puts out! Let the experienced technicians at Fairview help you keep your family, coworkers or customers healthy by installing a new UV air cleaner!
Carbon Monoxide Alarms
Improperly installed or malfunctioning fuel-burning appliances can give off lethal levels of carbon. Since the gas is odorless, tasteless and invisible, oftentimes it's not possible to know that you are breathing it until it's too late. That's why carbon monoxide alarms are imperative for any home that burns fuel.
Improve Your Air Quality In Contra Costa!
We have been providing indoor air quality solutions to our customers in the Oakley, CA area since 1988. Our licensed and insured technicians have the experience to be your indoor air quality experts.
We provide prompt and professional service at a reasonable price, and look forward to earning your referrals and future business. When you choose Fairview Heating & Air Conditioning to provide your indoor air quality solution, you can breathe easier!
To discuss an indoor air quality solution for your home or business call 925-625-4963 today!