The Best Whole-House Air Purifiers
While your home's HVAC system provides comfortable temperatures, running it actually pollutes the indoor air in your home or business. This is to be expected, which is why we recommend adding a whole-house air purifier.
This technology makes your indoor air cleaner by removing:
Allergens

Dust

Pesticides

Pollen

Bacteria

Odors
The licensed technicians at Fairview Heating & Air Conditioning are indoor air quality experts and would be happy to help determine the air purifier that cleans your air for a reasonable price.
Call 925-625-4963 today for a free consultation!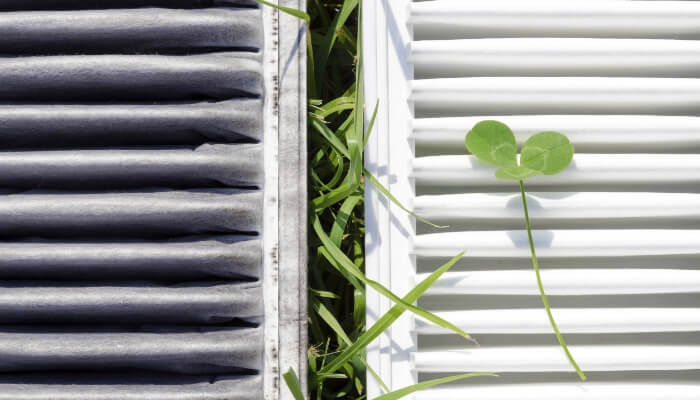 Get A New Guardian Air Purifier Installed From Fairview
One of our most popular air purifiers is called Guardian Air. While other systems are passive systems that only clean air when it passes through the filter, Guardian Air is an active system. This means that it generates oxidizers that actually travel through the air, killing germs before they have a chance to spread.
In an independent sneeze test, Guardian Air was proven to kill 78% of the bacteria within three feet of the sneeze. Fairview customers who choose a Guardian Air purifier will enjoy cleaner, healthier air in their homes.
Contact us today to learn learn more about getting a new whole-home air purifier installed!
Why Choose Us?
Do you have questions about the quality of air in your home or business? We look forward to serving you in a prompt and professional manner at a fair price. We want to be your "go-to" for your future heating, cooling, and air quality needs. We always offer free estimates on equipment replacements. We also promise to create the safest possible work environment for your job. On top of that we have a 10-year quality pledge & warranty (on new equipment only.)
Call us at 925-625-4963 to schedule an appointment with one of our expert technicians.